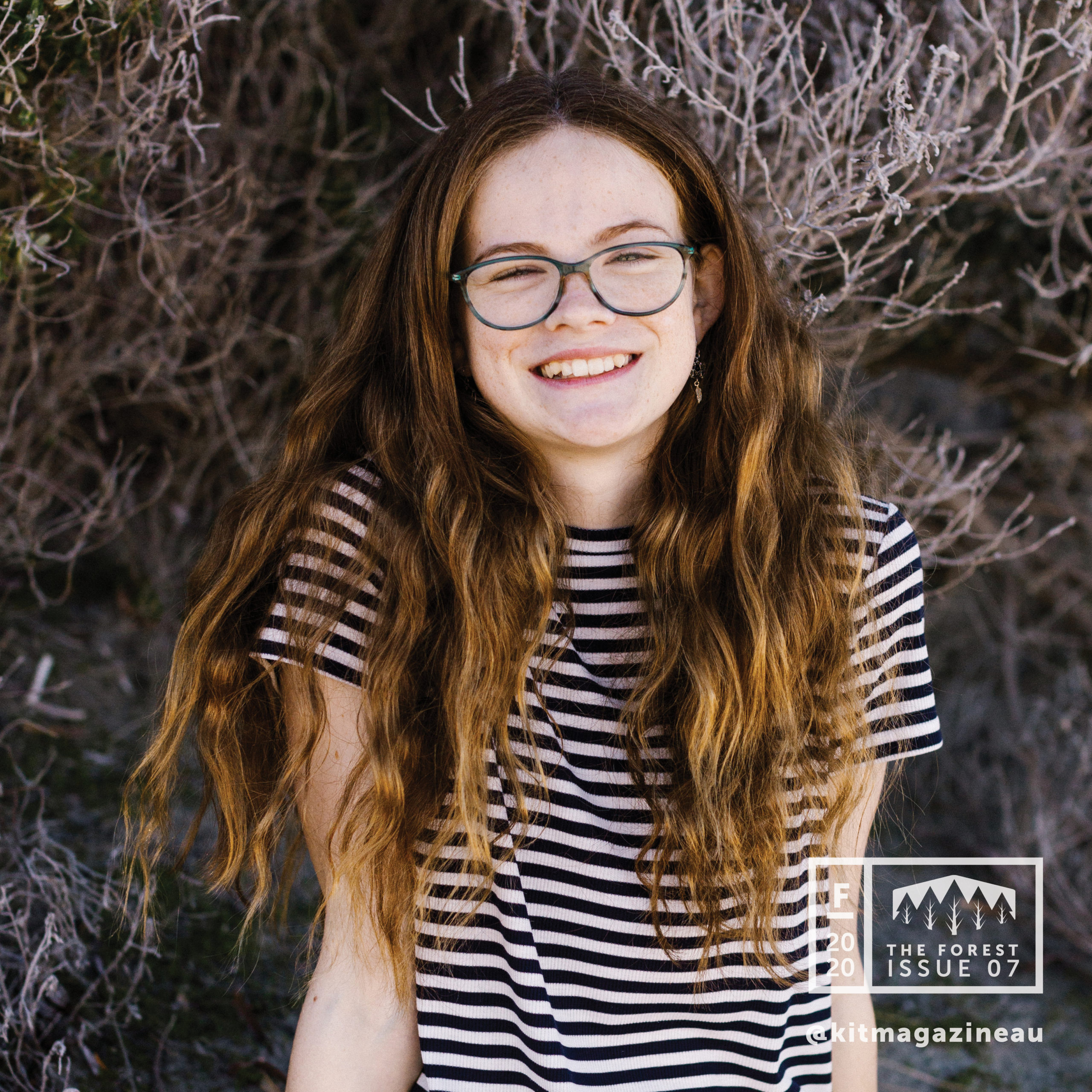 Young Australian author and activist Bella Burgemeister is passionate about protecting the environment. At just 11 years of age, she published her first book on the subject, Bella's Challenge. Now 14 she's on a mission to inspire fellow teens to join together in the fight for a sustainable future.
TELL US A BIT ABOUT YOUR FIRST BOOK. WHAT WAS IT ABOUT? AND HOW DID YOU DECIDE TO WRITE IT AT SUCH A YOUNG AGE?
My book, Bella's Challenge, is about the 17 United Nations' Global Goals for Sustainable Development – a set of targets worked out by cooperating nations to help create a sustainable future. I first learned about these goals three years ago, when my mum showed them to me, and I knew straightaway that I wanted to help. Soon after that, I went to Perth for a Millennium Kids meeting and realised there were kids like me, who wanted to make changes and help the planet. But we needed more help. On the way home, I had an idea. I wanted to write a book and take my book into schools to let other kids know about the Global Goals, about how important they are for our future and the future of the planet. I knew this was possible. I had written a book before, as part of a school program, with the help of a woman named Kate Heaslip – everyone at my school had worked with Kate to write a story that was important to them. I explained my idea to her and asked if she would help me. She was crazy enough to say yes! Some of the Goals had words I didn't understand.  I thought, "How are we meant to help if we do not understand what they mean?" With Kate's help, I broke down each Goal into kidspeak, turning each goal into a challenge young people could understand.
HOW DID YOU FIRST LEARN ABOUT CLIMATE CHANGE? 
Global Goal 13 is Climate Action. When I was doing research for my book, I wondered why we would need this – what was happening that the UN felt the need for climate action? The more I looked into it, the more I understood we had a problem. What I found was that, if we do not act, climate change will soon cause average global temperatures to increase beyond 3°C. This doesn't sound like a lot, but it will badly affect every ecosystem on Earth.
Already, we are seeing how climate change can have devastating effects. It is causing animals worldwide to become extinct at an alarming rate of 200 species per day. It is causing coral bleaching on the Great Barrier Reef and Western Australian reefs. It's increasing the frequency and severity of storms and natural disasters. It's causing land to be consumed by rising water levels. It's causing food and water shortages, which can lead to conflict and war. By the middle of this century, experts estimate that climate change is likely to displace between 150 and 300 million people – these are climate refugees. First Nations peoples are also on the front line of climate change, feeling the effects first and worst. Right now, their communities in Australia are suffering through extreme heat, water shortages, rising tides, environmental pollution and loss of connection to culture. But we will all be affected in the long run. Climate change threatens our basic human rights. We need to act now.
DO YOU THINK ENVIRONMENTAL PROBLEMS ARE CONNECTED TO OTHER PROBLEMS IN SOCIETY?
We have forgotten to be kind. We need to be kinder to the planet and each other. To be kind means to act with respect and compassion. If we did that, no one would treat our planet like it is disposable. Let's be kind!
SOME ADULTS THINK YOUNG PEOPLE SHOULD STAY OUT OF POLITICS AND OUT OF PUBLIC DISCUSSION ABOUT THE ENVIRONMENT.  WHAT DO YOU THINK ABOUT THAT?
I feel that we have the right to fight for a clean and healthy future. If not us, then who? If not now, then when? We know that we are at a tipping point and now is the time to take a stand. Young people are united behind the science and have connected globally.
WHAT ARE YOU CURRENTLY DOING NOW IN THE NAME OF CLIMATE ACTIVISM?
I use many forms of climate activism. Since publishing it, I've presented Bella's Challenge to schools and groups all around Australia to educate others about how and why we can protect the planet. I join non-violent marches on the streets with School Strike 4 Climate (SS4C) to demand change from our federal and local governments. As I mentioned, I'm a member of Millennium Kids – we strive to make positive changes for the environment in the community. I also sit on number of boards and committees like Climate Justice Union, Preston River to Ocean committee, Millennium Kids youth board, and Bunbury Youth Advisory Council to make sure young people have a voice in planning a healthy future for generations to come.
WOW! YOU'RE REALLY DOING A LOT. SOME PEOPLE GET VERY SAD OR EVEN FEEL HOPELESS WHEN THEY THINK ABOUT THE CHALLENGES WE FACE IN CARING FOR THE ENVIRONMENT. WHAT WOULD YOU SAY TO THEM?
We need to focus on hope and all the positive changes we can make. I think of climate change like Pandora's Box. Through all the horrors we see and the bad news we hear, we just need to focus on the beautiful butterfly in the bottom of the box: hope. I know we can move towards a sustainable future together. We just need to keep moving forward and keep our eye on the future we want together.
DO YOU HAVE ANY ADVICE FOR TEENS WHO WANT TO MAKE THE WORLD A BETTER PLACE, BUT DON'T KNOW WHERE TO BEGIN?
Teens can help on so many levels. You could find an area of passion – like cleaning up polluted areas, helping threatened species or fighting homelessness – and raise awareness in your community. I successfully campaigned for lockers for homeless people in Bunbury. It raised awareness about the issue while also helping those who had nowhere to put the items that meant the world to them. They now own a little piece of Bunbury. Millennium Kids is a group of kids who care as much as I do about the environment. We work together, create projects to help the planet, have fun and eat chocolate!  We are youth-led so we have a say about what matters to us. I am a member of the youth board and we meet to discuss our projects and next steps. So, you could join us or find a group of kids who care as much as you do. Check your local area for youth environmentalist group or community groups. Finally, you could look at joining SS4C. We are students of all ages, from cities, towns and regional hubs from every part of Australia who unite and take to the streets to demand our governments take immediate action on the climate emergency. All youth are welcome to join and be part of the SS4C team in any capacity.
THIS ISSUE OF KIT IS THE FOREST ISSUE. WHAT DO TREES AND FORESTS MEAN TO YOU? AND WHY SHOULD WE ALL CARE ABOUT THEM?
Forests are so important. They improve the environment by providing oxygen, improving air quality, conserving water, preserving soil and supporting wildlife. Trees and plants also help us feel better. We have a need to be connected to nature. Forests are not just special to humans, but also many other species, some of which are on the brink of extinction. Forests inspire us to connect more and protect more.