What does the view from the top teach us? According to Gab Mejia – a young mountaineer, photographer and writer from the Philippines – quite a lot! KIT caught Mejia between assignments for National Geographic and the Manila Times to ask him about photography, eco-activism, and bringing insight found above the clouds back down to earth.
WHAT'S IT LIKE TO BE A TRAVELLING PHOTOGRAPHER AND STORYTELLER?
It's such a fulfilling and amazing life. My days are full of excitement and wonder, exploring new countries and continents to capture images of magnificent landscapes and wild animals, and inspiring stories about people – from the icy peaks of South America and the high deserts of Northern Africa to the remote volcanoes of Asia and the glacial ridges of Europe. Every day feels like a new adventure. Even when I work on my photographs and travel stories at home, there's always something new to see. I always feel like a child venturing into another world, but it's all right here, on our very own planet.
WHAT KEEPS YOU MOVING FROM MOUNTAIN TO MOUNTAIN?
My camera and the mountains are what make me who I am. These are my life's greatest passions. But I've come to realise that, after every journey, there are always many more mountains to explore, more summits to climb. It is the people and the communities that I meet along the way that inspire and motivate me the most. Travelling, I've learned so much about people and the world we all live in – lessons I would never get from the pages of a book or in a classroom.
HOW DID YOU FIRST FALL IN LOVE WITH PHOTOGRAPHY?
Ever since I was a kid, I've always been fascinated by photographs. I had already travelled the world in my imagination, reading through the encyclopedias and travel magazines my father used to give me. But it was my love for the mountains and nature that sparked my deep love for photography. I wanted to capture the precious moments I experienced in the mountains – the sea of clouds above the horizon, the lush forests and trees, the starry nights above my tent. I love how a camera lets you share these moments with family, friends, and even strangers, transporting and connecting them to the places you've seen with your own eyes.
WHO IS SOMEONE WHO HAS INFLUENCED YOU IN YOUR WORK?
Whenever I am in the mountains, I always remember my favourite poem. It's by René Dumaul, a French writer. It goes: "You cannot stay on the summit forever; you have to come down again. So why bother in the first place? Just this: What is above knows what is below, but what is below does not know what is above. One climbs, one sees. One descends, one sees no longer, but one has seen. There is an art of conducting oneself in the lower regions by the memory of what one saw higher up. When one can no longer see, one can at least still know." This poem resonates so much in my heart. Dumaul's words perfectly capture what it means to truly be in the mountains. Climbing is not just about a goal, another summit to conquer. It's a process of learning and growth, and of sharing our knowledge when we inevitably come back down from our grand adventures.
AND HOW DID YOU BECOME AN ENVIRONMENTAL ACTIVIST?
Seeing the destruction of the mountains and forests I got to grow up in, I realised that I needed to do something. I didn't want to lose the places that made me who I am today. And I believe there are other kids out there in the world who are waiting for their own turn to climb their very first mountain – it could change their lives forever, like it has done for me. Watching the most amazing sunrises among these high mountain peaks made me dream of a better environment for everyone – a dream that keeps me fighting for nature, for animals, and for people. But I believe that being an environmental activist shouldn't really be seen as a choice. It shouldn't be a label or career, but a way of life. It is something we should all strive to become, every day of our lives.
HOW HAS YOUR WORK AS AN ACTIVIST SHAPED WHAT YOU DO AS A PHOTOGRAPHER?
Being an environmental advocate taught me to be brave and kind in a world where it's difficult. To speak up more when no one seems to listen, and to listen more closely when no one seems to understand. Through travel and photography, I've had the chance to do both. I've been able to listen to the stories of people who are dealing firsthand with the climate crisis and the destruction of nature. At the same time, I've been able to use the power of photography as a voice for these disempowered people. My work as a photographer has always been anchored to both the beauty and fragility of our planet – showing beauty to inspire and showing fragility to get others to care.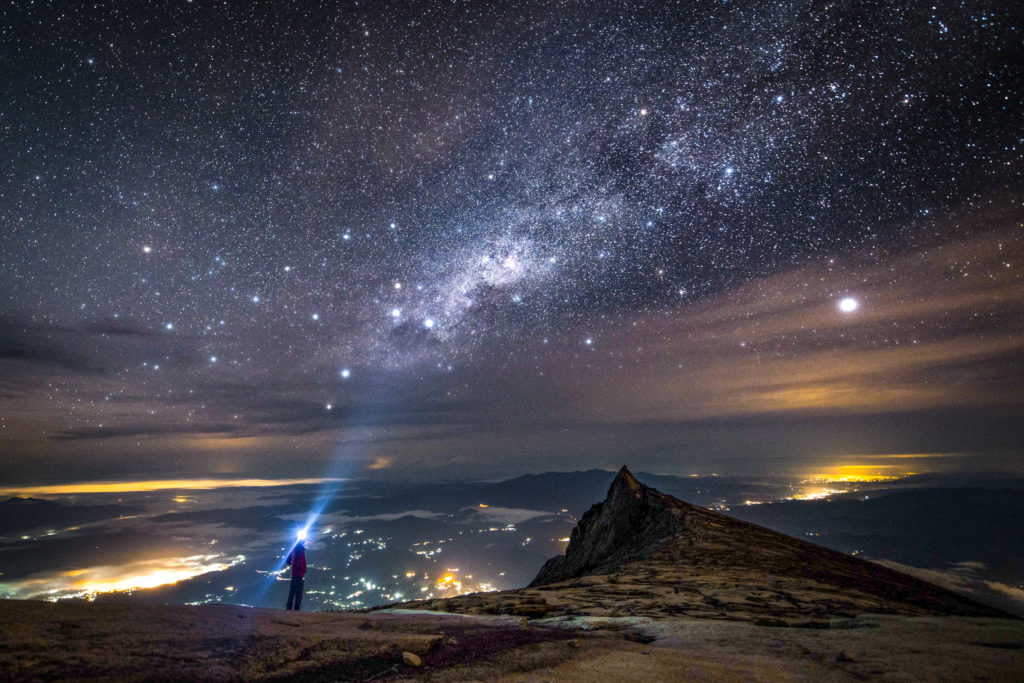 DO YOU THINK YOUNG PEOPLE HAVE AN IMPORTANT ROLE TO PLAY IN DEBATING ENVIRONMENTAL ISSUES?
Hope is the most world-changing and life changing factor in facing the world's current environmental challenges, and young people have so much of it. Hope translates into passion and innovation, ingenious new ideas that could potentially solve our most complicated problems. But more importantly, it's young people who will face the consequence of the choices being made today about environmental issues, and so we should be given the voice we deserve.
WHAT ADVICE WOULD YOU GIVE TO A PHOTOGRAPHER OR STORYTELLER JUST STARTING OUT, AND WANTING TO CREATE POSITIVE CHANGE WITH THEIR WORK?
Never stop creating what truly matters to you, no matter how difficult the journey is, no matter how hard the climb gets. Being a photographer and a storyteller is a tough job. But contentment and inspiration blossom in work that comes from your heart and your personal intuition. And never forget that it is not just the beautiful images that we capture – anyone can make beautiful photographs today – but the stories and vision behind these images that can connect and change people.
WHAT IS ONE IMPORTANT LESSON YOU THINK PEOPLE CAN LEARN FROM BEING IN THE MOUNTAINS?
Each mountain we climb is a life's journey. There are rolls and ridges to get through, highs and the lows. Moments when we feel tired and moments when we feel amazing joy. There are beautiful sunrises and torrential storms. There are unexpected turns and lost trails. There are times gathering around a campfire with our best friends and times when we are all alone on the trail. And no matter how much we prepare for every climb, things don't always go as planned. Time in the mountains teaches us how to cope with these things. It reminds us that we are all just on a climb.
Check out Gab's website on-the-climb.com or find him on Instagram @gabmejia
Interviewers: Michaela Hook and Jason Childs